NBA 2k20 Locker Codes 2020 – Click Here To Check Out All Working ( Active ) NEW* NBA 2k20 Locker Codes List July 2020
Some Working NBA 2K20 Code
Diamond Robert Horry.
Code: HORRY-HSU8E-RYQMR-ZTLDT 
Diamond Derek Fisher.
Code: FISHER-JBSBQ-HH7RJ-WX8YR
SHOWTIME-RONNIE2K-LLHVT
SHOWTIME-RED-87PRC
SHOWTIME-OUTCONSUMER-KS982
SHOWTIME-RAFAELTGR-JE7V6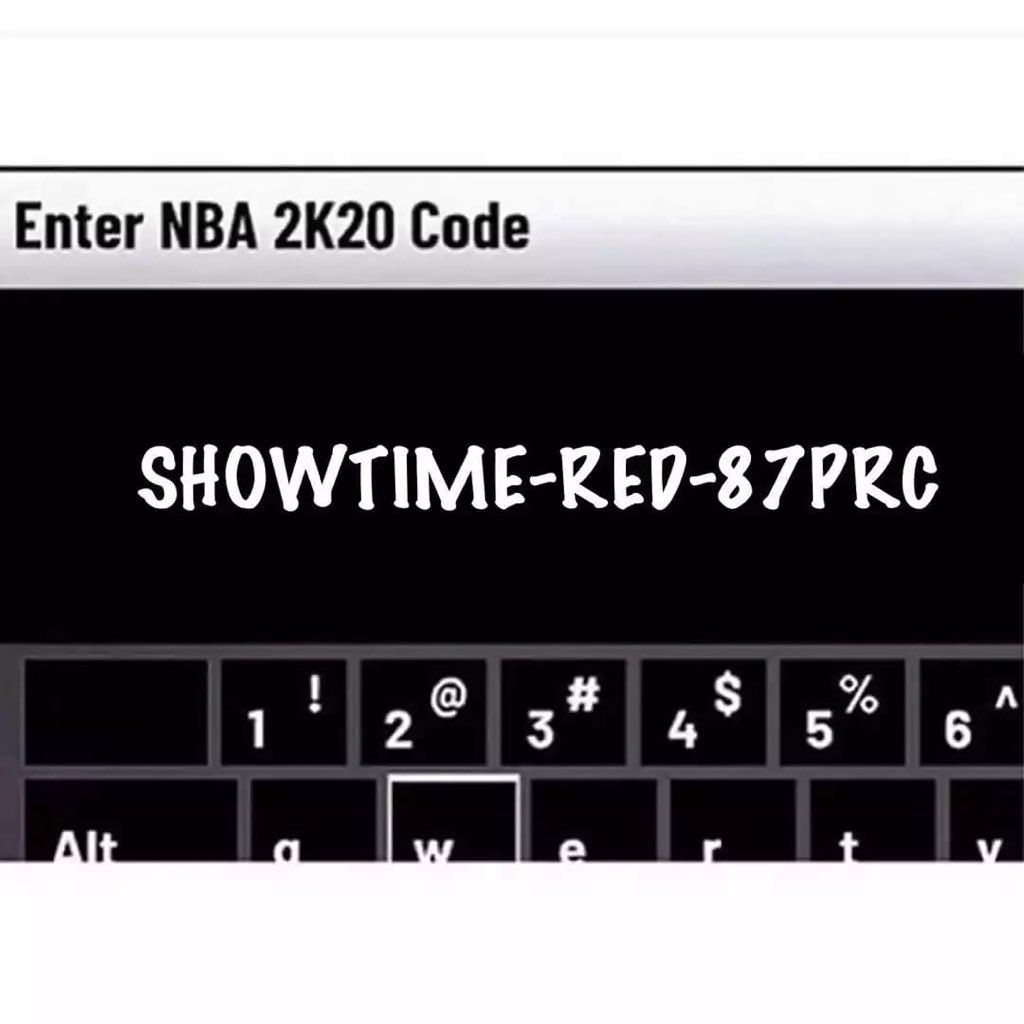 Get a chance at a Pink Diamond Jimmy Butler, Pink Diamond Rashard Lewis, Frostbite Pack, Campus Legends Pack, or a Leap Year Pack!
NBA 2k20 Locker Codes: SHOWTIME-PLAYERS-PACKS (Working)
100% Working NBA 2k20 Locker Codes 2020: PROMO-PACK-CATCH-UP-JUNE
Apply This Promo Code To Get Pink Diamond Terry Rozier!
Code: ROZIER-HFDC4-NKDQC-QCLLN
Promo Code Expiration Date: June 15th, 2020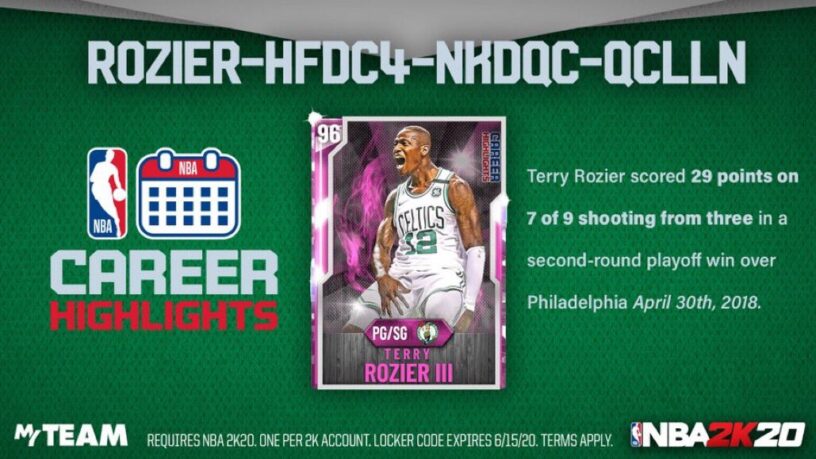 NBA 2k20 Locker Codes 2020 Legacy Showcase Pack or 10 Tokens!
Code – MORE-LOCKER-CODES-PLS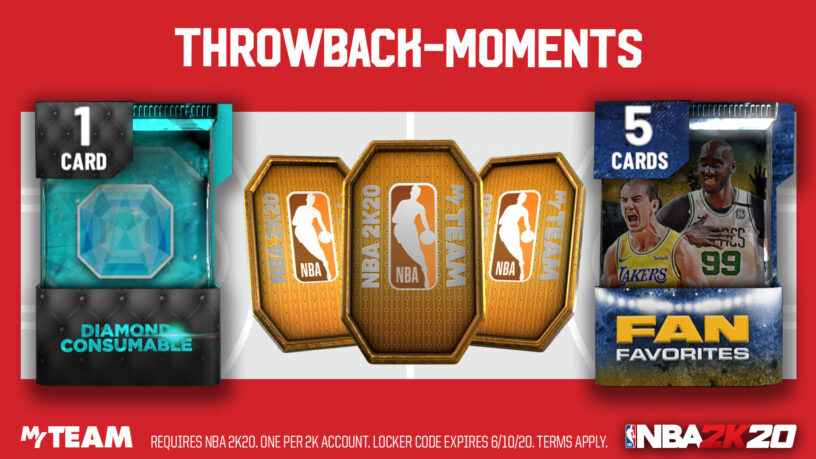 Get a chance at a Diamond Consumable, Fan Favorites Pack, or some tokens by redeeming this code!
Promo Code – THROWBACK-MOMENTS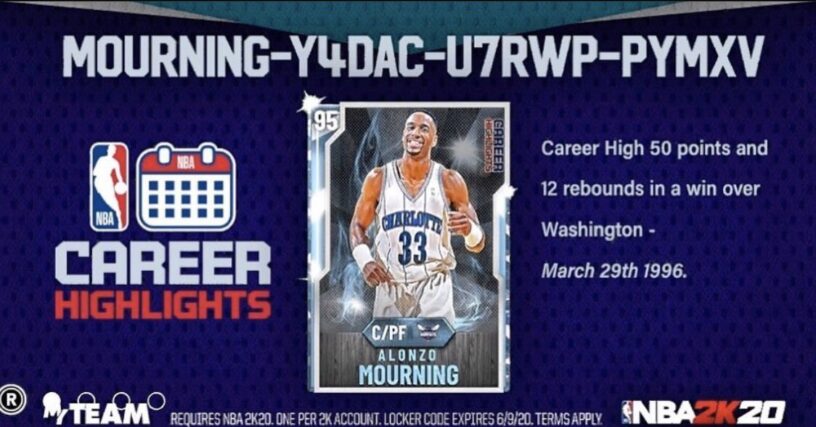 Get a chance at a Diamond Alonzo Mourning with this code!
Promo Code 2020 – MOURNING-Y4DAC-U7RWP-PYMXV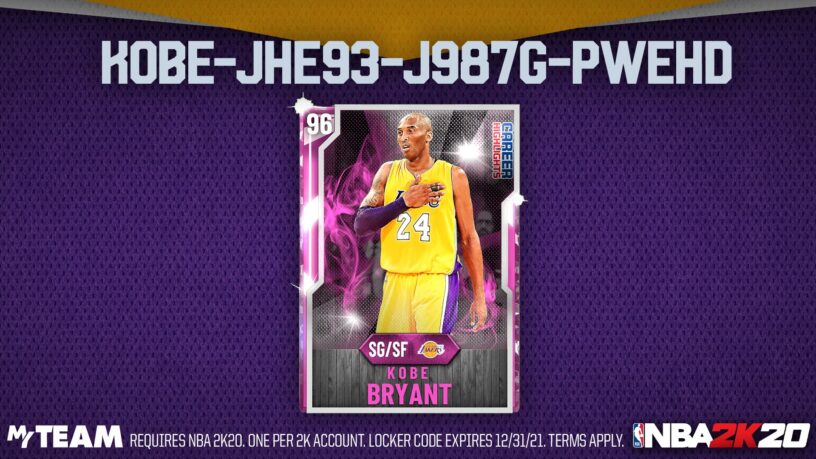 Get a Pink Diamond Kobe Bryant Career Highlights card with this code!
Promo Code 2020 – KOBE-JHE93-J987G-PWEHD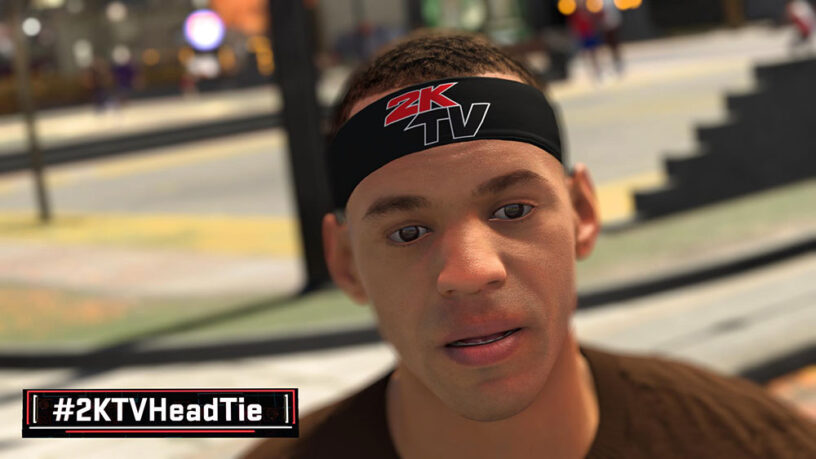 Get a free 2KTV Head Tie cosmetics for your MyPlayer!
Code: #2KTVHeadTie
Your basic drop the ball and see what you get to code. If you can land it in the center, you will get the maximum value out of it and get three tokens!
Code: HZ84F-HG82V-WPD76-37AYT-921DW
100% Working Offers You will get access to the ball drop game and you can win three tokens, 1,500 MT, or a League Base Pack depending on where it lands.
Code: THANKYOUMYTEAMCOMMUNITY
How to redeem Locker Codes?
Go to "MyTeam" from the main menu.
Scroll over to "settings" on the far right.
Select the "Locker Codes" option to enter the code.
The code is not case sensitive, you can enter it all lower case.
You must include the dashes.